New Benefit For NAPHA Members: Judges Unplugged!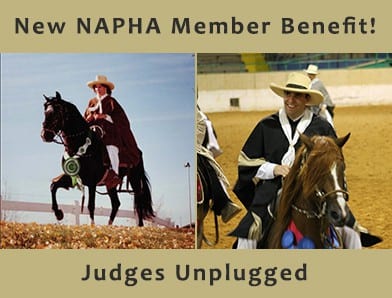 NAPHA is proud to offer Judges Unplugged, a free series of conference calls led by some of our breed's best-known and respected judges. The first, Show Season Q&A, is Tuesday, April 22, 2014, at 8 p.m. (EST)/ 5 p.m. (PST). NAPHA judges Chris Austin and Mimi Busk-Downey will answer your questions about what it takes to shine in the show arena.
This is for current members, so be sure you renew by Monday, April 14. NAPHA will send current members an email with details on how to take advantage of this new benefit. To renew, go to www.NAPHA.net and complete the Membership Application. Please also check the Member Directory to ensure we have your current contact info, especially your email address.